Hysun Marine Inflatable Training Gym Mats / air tracks are of 3 ranges. P1,P2 & P3.
P1 is for entry level.The perfect floor for all close to the ground exercises. The AirFloor is best used for takeoff purposes.The takeoff is soft, which helps prevent injuries.P2 & P3 are for professional. P2 products have a height of 20 cm and therefore gives more bounce than the AirFloor, but less bounce than the P3 models. The P2 is therefore not only suitable for the recreational.P3, the 30cmAirTracks makes you jump even higher!When practicing on the AirTrackP3, fun is guaranteed! If you would like to customize your mats or need more details, please feel free contact us.
♦ P Series Training Mats Customers Photos: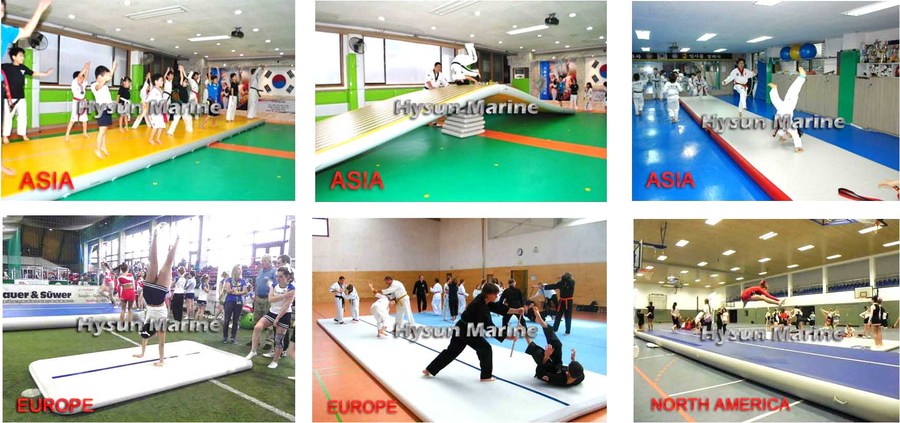 ♦ Advantages:
•Very light and easy to move around the gym.
•The AirFloor can be placed on the gym floor, the rod floor, the artistic gymnastics floor etc.
•The required blower is very light. Inflating and deflating is done in within 4 minutes
•Pressure is easily customized within seconds
•Inflating and deflating is done in a single minute
•No noise during trainings because continuous inflation is not required
•Easily portable from gym to gym. The AirFloor is so light and small it will easily fit on the back of the car.
•The AirTrack is used best for takeoff purposes, not for landings, unless 2 or more jumps are connected.
•The takeoff is soft, which helps prevent injuries.
•The AirFloor will allow you to jump higher, giving you more precious airtime to work on your technique.
•Jumps can be repeated more often with less chance of overuse injuries than on traditional training eqpt.
♦ About Personalized Pressure:


♦ Production: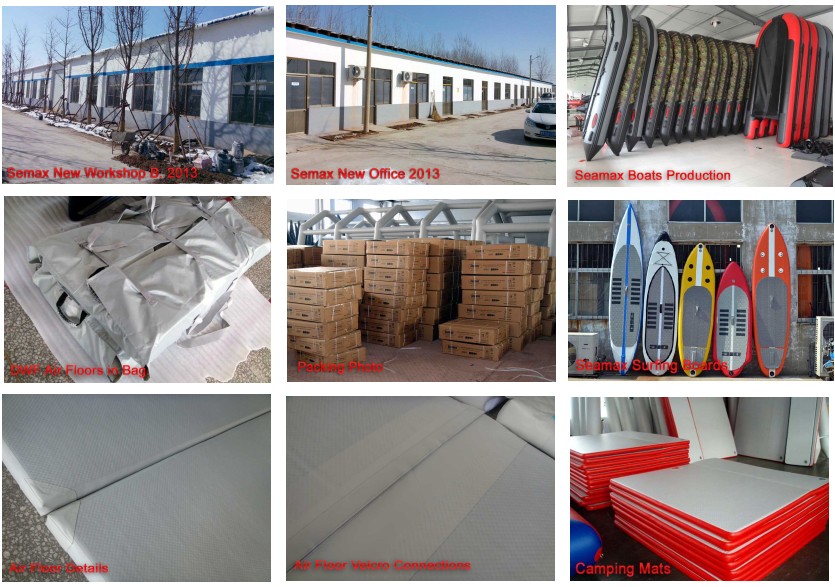 ♦ Drop Stitch Fabric Introduction (D.W.F):