Functional training has its origins in rehabilitation. Physical and Occupational therapists often use this approach to retrain patients with movement disorders. Interventions are designed to incorporate task and context specific practice in areas meaningful to each patient, with an overall goal of functional independence.
Functional training attempts to adapt or develop exercises which allow individuals to perform the activities of daily life more easily and without injuries.In the context of body building, functional training involves mainly weight bearing activities targeted at core muscles of the abdomen and lower back. Fabio Martella wrote that most fitness facilities have a variety of weight training machines which target and isolate specific muscles. As a result, the movements do not necessarily bear any relationship to the movements people make in their regular activities or sports.

Nowadays,functional training already become a kind of sport for all the people for fitness! Hyusn Marine Twister Bags are design for all people use no matter at home or in the gay.Functional training, if performed correctly, will lead to better joint mobility and stability, as well as more efficient motor patterns. Improving these factors decreases the potential for an injury sustained during an athletic endeavor. performance in a sport.[citation needed] The benefits may arise from the use of training that emphasizes the body's natural ability to move in six degrees of freedom.In comparison, though machines appears to be safer to use, they restrict movements to a single plane of motion, which is an unnatural form of movement for the body and may potentially lead to faulty movement patterns or injury.In 2009 Spennewyn conducted research, published in the Journal of Strength and Conditioning Research which compared functional training to fixed variable training techniques, this was considered the first research of its type comparing the two methods of strength training.
Results of the study showed very substantial gains and benefits in the functional training group over fixed training equipment. Functional users had a 58% greater increase in strength over the fixed-form group. Their improvements in balance were 196% higher over fixed and reported an overall decrease in joint pain by 30%. For more details, please feel free contact us.
♦ Twister Bags Reference Photos: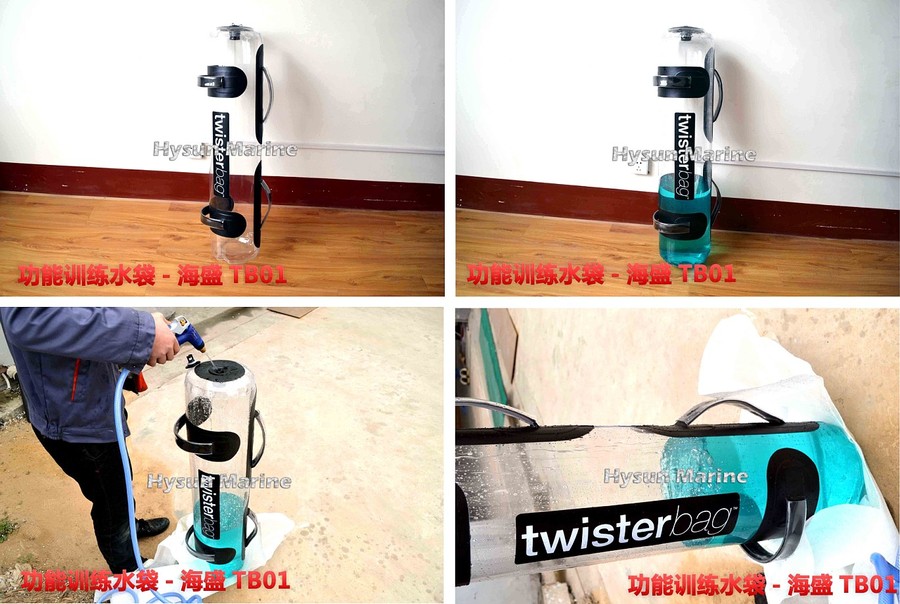 ♦ Twister Bags Training Program: